Community of
80,000
subscribers
More than
100,000
active users
10s of thousand
of customers who got organized
Proven coursework created by a
trained life coach
Feeling Overwhelmed, Disorganized, and Drowning in Mess Is Just a Normal Side Efect of Running a Household… Right?
Cleaning, tidying, cooking, running errands, planning, and general life admin can feel like a never ending cycle that is always holding us back from doing the things we'd rather be doing.
At some point in time you've probably tried to convince yourself that this is all part of life, that it's what you sign up for when you take on the responsibility of running a household. You've heard other people complain about it, and at times you may have thought it was normal to feel like you're always several steps behind.
But deep down, you know this isn't the case.
You know you could be getting more out of life by having the time and energy to do the things you love with the people you care about. But the perpetual inner and outer chaos makes it too hard to enjoy quality time with your family, have friends over spontaneously, or simply relax and put your feet up, feeling completely at peace.
Do you Wish There was a Simple Way to Get Organized, and Stay in Control of Your Home and Life?
Something's got to give… but it's hard to know where to start, and exactly what to do when you've been stuck in this cycle for so long.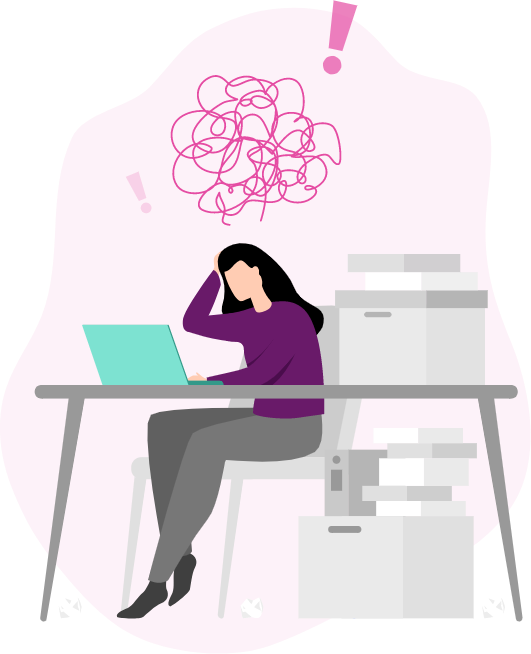 If Getting and Staying Organized Was That Easy, You Would Have Done It by Now
You're not lazy. You're smart, hard-working, and you care for your family and home so well. You're not afraid of a challenge. And you're brave enough to admit that when it comes to organization, you need some support!
Can you relate to any of the following challenges in your own life?
Have you read vague decluttering articles and watched Marie Kondo, but they don't really tell you exactly what you have to do? And you need actual, step by step instructions on how to organize your life…
Are you constantly tripping over toys, struggling to fnd things, or tidying up decorative items that have no real purpose? But you don't know how to minimize the junk so you have more space…
Do you feel insecure about your house being too messy to invite friends and family over? And you want to maintain a home that is always visitor-ready without stressing yourself out…
Are you falling behind on bills and other household fnances? And you know you could probably be saving more money if you had a better system in place…
Is your closet full to the brim with clothes you no longer wear or feel good in? But you just don't know how to simplify and organize it so that you can walk out the door feeling confdent…
Are you always feeling overwhelmed, stressed, and too busy with household management to focus on other things? And you'd love to have the time to relax with your family, take better care of yourself, and focus on what really matters...
Most of all, you realize you have a lot of areas in your life you want to organize and improve, but it's hard to fnd a real solution to all of them in one place. You don't have time to read self-help books that aren't actually helpful, and you've read enough list articles to know that they don't provide the actionable advice you need.
Are You Sick of Feeling Like You're Living Under a Mountain of Mess?
We hear you! And we want you to know that feeling overwhelmed or like you're not in full control of your home doesn't mean you've failed. You just need to discover the right systems and routines for getting and staying organized...
What if There Was an Easy Way to Organize Your Home and Life That Could Help You
Create more space in your home
Discover simple, yet highly effective systems for decluttering and organizing your home so everything has its place and you're never frantically rummaging around again. Can you imagine how content and inspired you'll feel once the piles of mess are gone?
Find more quality time for the things you love
Running an organized, tidy, and happy household doesn't have to take up all your spare time. When you learn exactly how to set up and stick to routines, you'll gain more chaos-free time to spend with your family, pursue your passions, or simply kick back and relax in your lovely, clean home.
Feel more confdent with the perfect closet
If you've still got clothes hanging around from the early 2000s, you'll be amazed at the confdence boost a closet reboot can give you. After decluttering and donating, you'll be able to make way for the pieces you love, so you're always walking out the door feeling amazing.
Save more money and become an admin superstar
Organizing isn't just about cleaning up your house. It's about implementing systems that are going to help you manage your household budget, stay on top of your bills and paperwork, and keep up to date with other life admin that we often procrastinate on.
Be more motivated at home and work
Learn how to better manage your time, become more productive, and beat procrastination, so you're always feeling inspired and stimulated. From streamlining your work space to completely rethinking how you tackle projects, you'll love the motivation boost.
Cultivate peace and happiness
Reduce stress and that perpetual sense of chaos. When you're committed to getting and staying organized, you'll gain a sense of peace that allows you to enjoy life more fully, whether it's inviting friends over for a home cooked meal (and not stressing about the house being a mess), or simply knowing you're not going to step on a LEGO in the middle of the night.
INTRODUCING: GET ORGANIZED WIZARD
Say Goodbye to Chaos With an Entire Library of Courses Designed to Help You Organize Your Life and Cultivate Calm
Welcome to your complete toolkit for creating the stress-free and peaceful life you've always imagined.
Forget the defated feeling of not knowing where to start, and gain unlimited access to a suite of step-by-step courses that never leave you guessing.
From decluttering and productivity, to weight loss and fnance management, you'll fnd all the answers you need, all in one place. Best of all, you can start right now!
All This is Yours When You Join Get Organized Wizard
Instead of having to purchase books, individual courses, and other tools for getting organized,
you'll have everything you need right here as part of your membership.
Let's take a closer look at what you'll discover inside:
UNLIMITED ACCESS

to Our Entire Library of Organization and Self-improvement Courses
Our courses break everything down into actionable tasks that
don't leave any room for second guessing or overwhelm.
We understand that you have a busy schedule, which is why
the courses are designed to let you work at your own pace.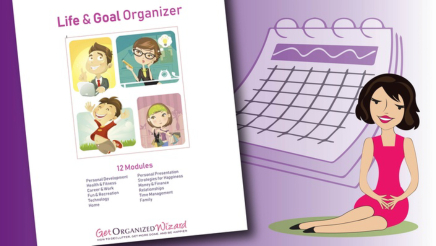 Life and Goal Organizer
Get inspired when you use our Life and Goal Organizer, a system of checklists, prompts, and ideas to help you take charge of your life, organize your goals, and free your mind.
It includes an overview of life areas so you can keep a big picture view, while also being able to click through and drill down to more detailed checklists. There are hundreds of big and little ideas for life goals and projects, across 12 life areas:
Personal development
Relationships
Health and ftness
Family
Home organization
Time management
Personal style
Recreation
Happiness
Business and career
Money and fnance
Technology and social media
VALUED AT $49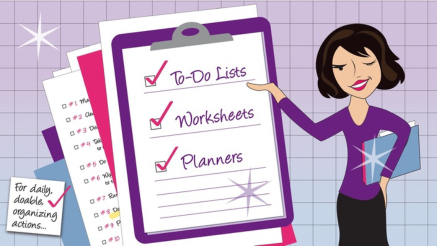 To Do Lists, Worksheets, and Planners
You'll love our motivating interactive worksheets that cover four key life areas:
Home Organizing Worksheets
Family schedules
School planners
Shopping lists
Household chores
Meal planning
And more...
Time Management Worksheets
Time planning
Daily and weekly schedules
To do lists
Goal planners
Time savers
And more...
Life Management Worksheets
Personal development
Health and ftness
Stress management
Technology to do list
Self care strategies
And more...
Business and Marketing Worksheets
Productivity
Decision making
Professional development
Goal setting
Project planners
And more...
VALUED AT $49
PLUS, These Inspiring Organizational Tools to Keep You Stress-Free and on Track…
Anytime, Anywhere Access to Everything You Need For a More Organized and Peaceful Life...
Imagine waking up in a house that has more space, no piles of clutter, and makes you feel excited to begin your day or simply relax in peace with a cup of tea. Think about how good it will feel to organized home where you have the confdence to invite people over with zero hesitation.
Sounds perfect, right? Now imagine you could multiply this feeling by organizing other areas of .
Clearing out your closet to create space for clothing that makes you feel great, taking control of your health and ftness, learning how to reduce stress, and becoming an expert planner are just some of th are well within your reach with a Get Organized Wizard membership.
It's all in one place, with no need to slog through self-help books or buy multiple courses every time.Best of all, you can start right now.
Here's Why so Many People Love Transforming Their Lives With Get Organized Wizard
You Can Start Right Now
Got a burst of motivation and HAVE TO start right now? Or maybe you've had one of those chaotic days where you just can't wait another minute to start feeling some relief. You'll never have to wait to enroll in our courses, you can start as soon as you're ready.
You Get Instant Access to all Courses
No matter which membership option you choose, you'll have instant access to all of our courses and materials, such as worksheets, diaries, and planners. We don't drip feed information or pace out your access, you can take your time or do several courses at once if you like!
You Have Everything You Need in One Place
If you're struggling to stay organized, chances are you don't have time to be reading self-help books, researching multiple courses, and fguring out how to do everything yourself. With a Get Organized Wizard membership, you have a full toolkit for improving all areas of your life, all in one place.
You Can Stay on Track With Step by Step Tasks
If you've ever felt excited by an article, book, Instagram infuencer, or your own Pinterest board, you'll know that they can be great for inspiration, but lack the instruction required to get the job done. Our courses break down all the information you need into actionable tasks, so your transformation never feels unachievable.
But most of all, our members love that when they complete our courses and tackle seemingly smalltheir home and lives, it has a huge impact on their happiness and wellbeing. They have more timewith their loved ones, and it's QUALITY time, not time spent secretly stressing.
You Can Start and Finish Courses Whenever You Want, No Pressure!
When you have a hectic schedule, an endless list of things to do, and people to look after, it feels like there just aren't enough hours in the day to get everything done. We totally get it. In fact, the end result after our courses is that you'll have more time on your hands.
But we know it can be hard to set aside large chunks of time, which is why we don't have start or fnish dates on our courses. You can get stuck into it whenever you get a moment, and you can always work at your own pace. No judgement from us, or anyone else for that matter. We do have to warn you though, some of our members get addicted to completing tasks once they get started - they're quick, easy, and you don't even have to think!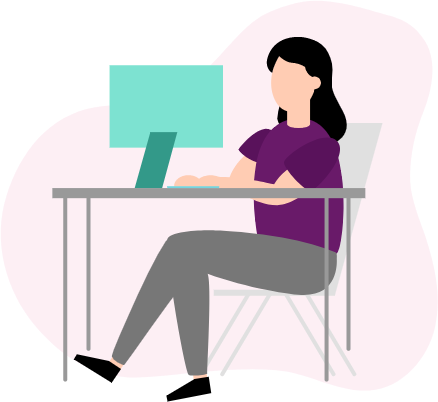 This Isn't a Spring Clean. You'll Discover Systems for Keeping Your Life in Order Long After you Finish a Course
If you feel like you've done this all before, it's easy to start thinking that the kids will just mess everything up again, your closet will get out of control again, or you'll simply lose your motivation and the mountain of mess and inner chaos will gradually make its way back into your life.
The best thing about Get Organized Wizard is that it's not a quick fx. Not only will you have full access to multiple courses, they're all based on the same foundation: teaching you the best systems for streamlining, organizing, and making sure everything has its place. When you implement the right system, you never have to stress about things getting out of control.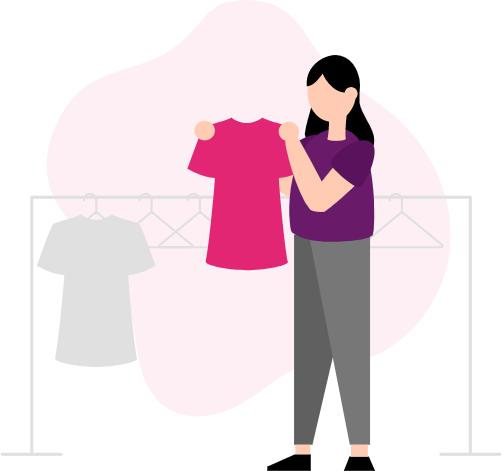 You'll Get an Entire Library of Proven Courses for Less Than the Average Self-Help Book
Our courses are created by a trained life coach, and they're packed full of value. Starting from less than $17 per month - that's 54 cents a day - membership with Get Organized Wizard gives you full access to all courses, worksheets, diaries, planners, and organizers for less than the price of a life coach, housekeeper, or even your run of the mill single topic self-help book (that weirdly never ends up actually being helpful).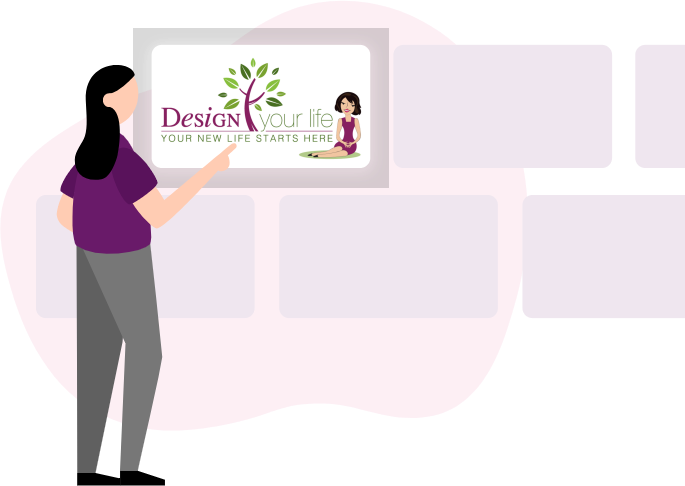 Choose the Membership Option That Fits Best With Your Life and Budget
Monthly Member
$22
PER MONTH
100% access to all Get Organized Wizard courses
Access to new courses as soon as they're released
All course materials, including worksheets, to do lists, and planners
Life and Goal Organizer for long term success
2 x diaries to keep you on track
Customer support throughout your journey
No commitment, cancel anytime you like
Annual Member
$199*
PER YEAR
*$16.58 per month, billed annually. Save $65!
100% access to all Get Organized Wizard courses
Access to new courses as soon as they're released
All course materials, including worksheets, to do lists, and planners
Life and Goal Organizer for long term success
2 x diaries to keep you on track
Customer support throughout your journey
No commitment, cancel anytime you like
Lifetime Member
$497
ONE TIME PAYMENT
100% access to all Get Organized Wizard courses
Access to new courses as soon as they're released
All course materials, including worksheets, to do lists, and planners
Life and Goal Organizer for long term success
2 x diaries to keep you on track
Customer support throughout your journey

No renewals, just one payment for lifetime access
Our No Stress, 100% Money-Back Guarantee
We're sure you're going to love transforming your life and reducing stress one simple task at a time. Which is why we offer a 30-day money-back guarantee, no questions asked.
On the off chance you're unhappy with your membership, just let us know within 30 days and we'll give you a full refund.
MEET MICHELE…
Founder of Get Organized Wizard, Trained Life Coach, and Happiness Expert
With more than 15 years of experience as a course creator, a Bachelor of Psychology, life coach certification, and thesis on personality and happiness, it's no surprise that it's my mission to help people find more confidence, joy, and quality time in their lives.
I've helped tens of thousands of people declutter, organize, and simplify their lives. And I want to help you, too!
My courses are designed to help you implement systems, so that you can enjoy more space in your home, reduce stress and overwhelm, and most importantly, make way for quality time to do the things you love.
Are you ready to join me and start saying goodbye to household chaos?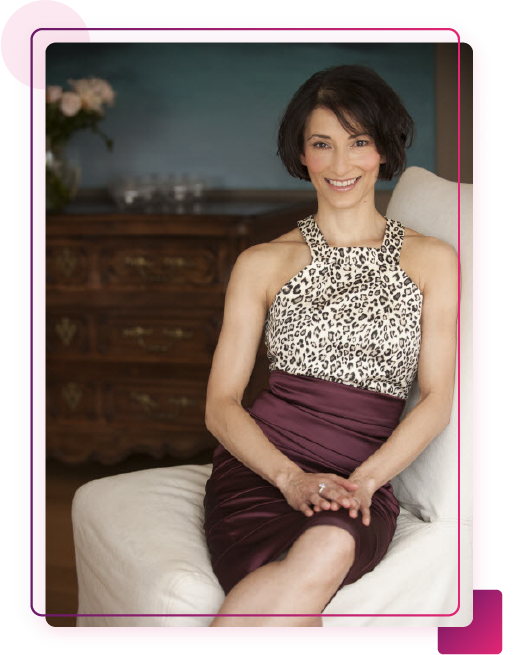 What if in Just a Few Days You Could Be Noticeably Less Stressed, Have More Space in Your Home, and More Quality Time on Your Hands?
Don't spend another moment feeling like you're drowning in clutter and disorganization. When you become a member, you'll have instant access to a full toolkit of materials that are going to make your life more relaxing, simple, and joyful, so you have energy left over to spend time with the people you care about.
Work at your own pace with step by step instructions that keep you motivated and never leave you second guessing. The best part? You can start right now.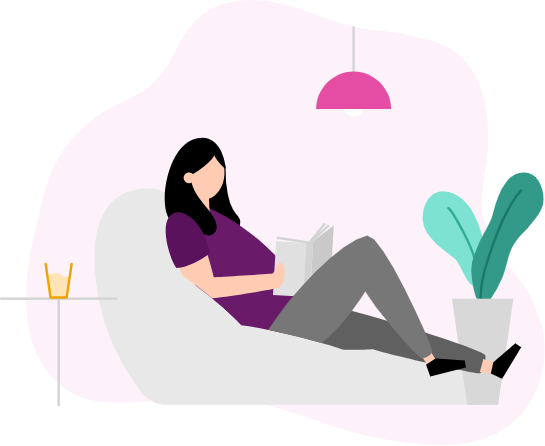 Frequently Asked Questions About Get Organized Wizard Memberships and Courses
When do courses start and fnish?
All courses start when you're ready and never end! They're completely self-paced online co you decide when you start and when you fnish.
What if I am unhappy with my membership?
We would never want you to be unhappy! If you are unsatisfied with your purchase, contact us in the first 30 days and we will give you a full refund.
How long do I have access to courses?
You'll have access to all courses and newly released courses for as long as your membership is active. If you're a lifetime member, you'll have access forever.
Do I have access to everything all at once, or is it dripped out as I complete courses and modules?
You have full access to all courses and materials as soon as you join. We let you decide how fast or slow you complete the work.
Is there a lock-in commitment period for membership?
Definitely not! You're free to cancel any time you like. Our members stick around because they want to be here, and we wouldn't have it any other way.